New album, "The Tilt of the Earth", available October 21 2016
The image on the front cover of Barry McCormack's sixth album The Tilt of the Earth is of sunset over a stretch of Dublin's Grand Canal heading west through the city's arteries—in the foreground the canal waters are flanked by a towpath, on the opposite bank a line of electricity pylons are mirrored in the murk of the water. This scene is lit from behind by the vapour glow of the industrial estates that populate this part of town—it's a halfway world, a place that lies somewhere between town and country and where remnants of the past can still be seen under the yellow-light of the modern city.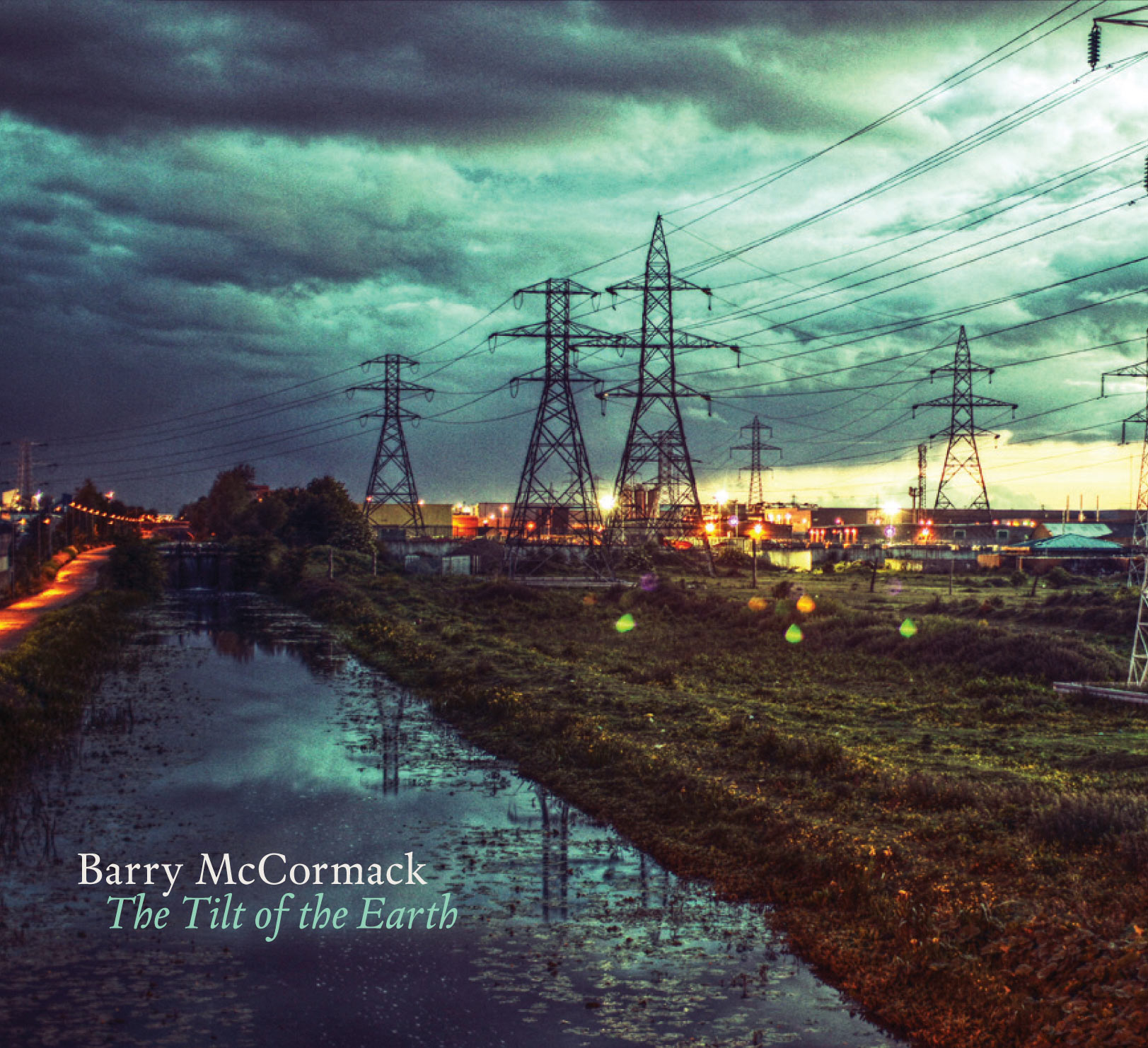 It's a similarly skew-whiff world that the characters in these new songs inhabit, negotiating their way through it with difficulty, but not without dignity, leaning against the bar, hiding from election canvassers and avoiding the landlord. The Tilt of the Earth is an album full of worlds colliding and merging, where night makes way for day and the local reveals the universal.
Indeed, the album is also a meshing of a musical kind; of the folk storytelling tradition McCormack has been steeped in since he began writing songs with sounds and textures from the realms of Krautrock, Art rock and minimalism, conjured up with co-producer and collaborator Stephen Shannon and some fine musicians: John Hegarty (keyboards and guitar), Michael Murphy (bass), Gary Fitzpatrick (accordion, banjo and backing vox), Joss Moorkens (drums), Mary Barnecutt (cello) and Bill Blackmore (trumpet).
Recorded in Shannon's Experimental Audio studios in Dublin over the guts of eighteen months between January 2015 and summer 2016 the album is a major departure for McCormack whose songs have been described as being short films about his hometown and with this ambitious record have evolved to become much more cinematic in scope, scale and feel.
The Tilt of the Earth is released on October 21st 2016 on Hag's Head Records.